What is Happening?
As of this past Tuesday January 14, 2020 Microsoft provided the last patches and ended support for the Windows 7 operating system. In order to continue to receive security patches, Microsoft has advised that all systems should be upgraded to Windows Version 10.
What do I need to do?
OIT has been working with various managements within the Archdiocese to identify affected PCs, provide budgetary numbers on upgrade costs and schedule upgrades or replacements. Many of the PCs out there are upgrade-able to Windows 10 and others will need to be replaced or have additional hardware installed to upgrade them. While we have an inventory of all the PCs that need to be upgraded, you can check to see if you are affected.
Am I affected by this?
OIT's Webmaster Larry Gilbert has created a site for you to check if you are affected. Please go to https://archoit.org/os/ if you would like to check if you are on Windows 10 yet or not.
Summary and Technical Information: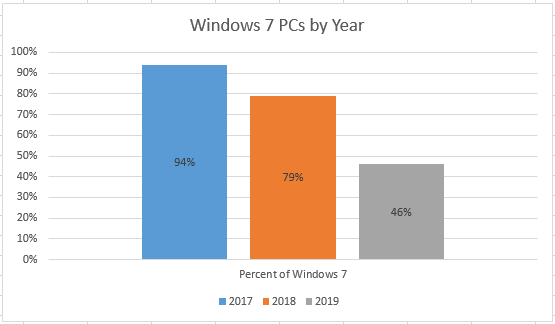 In 2017 we were 94% Windows 7, 79% in 2018. By the end of 2019 we had reduced the number of Windows 7 machines to 46%. It will take some time to upgrade or replace all of the Windows 7 PCs. However, this is a top priority for OIT and we appreciate your understanding and support.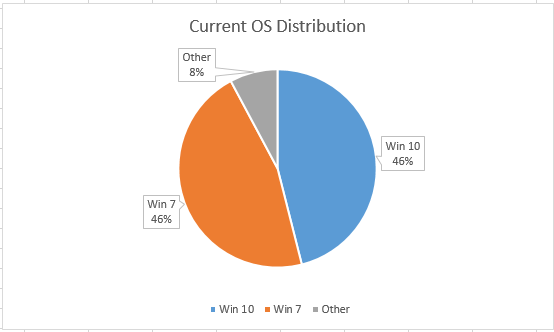 As always, please feel free to contact us if you have any questions.