Summary
The Archdiocesan E-mail System is being upgraded.
–Current Status–

OIT Domain – Complete

ARCH Domain – Complete

CHCS Domain – Complete

CSS Domain – Complete
What is happening?
Over the next few weeks OIT will be upgrading the backend e-mail systems. This is a necessary process to stay current and supported by Microsoft, the manufacturer of our e-mail system.
What do I need to do?
For the most part, no action is required on your part. The upgrade will happen a few mailboxes at a time over the next few weeks. The process will not affect your ability to access, send or receive e-mail. The Outlook application on your PC will not change in usage or visually. The only visibly different change will be when you access the Outlook Web APP (OWA) web-based e-mail at https://owa.chs-adphila.org.
Outlook Web App (OWA) Differences
Prior to your mailbox being upgraded, OWA online appears as the following: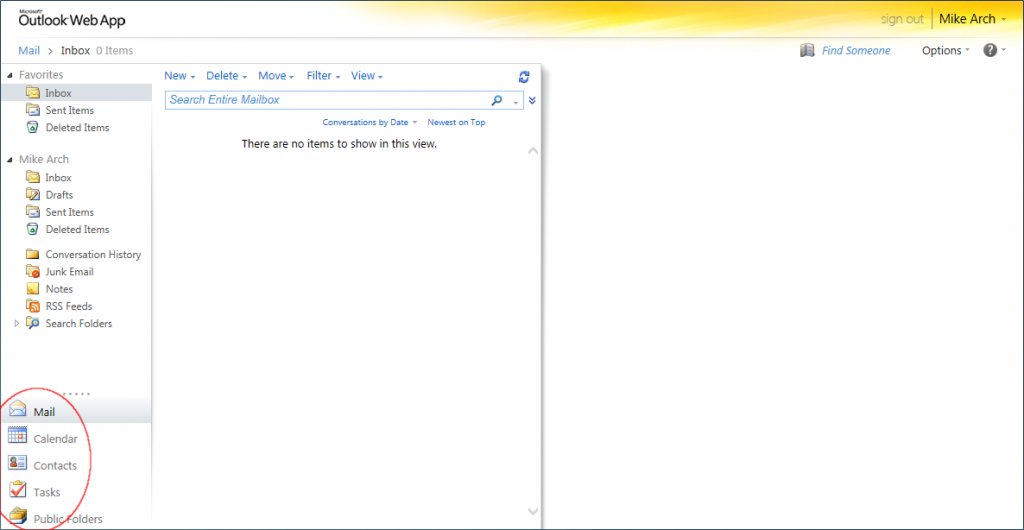 Notice that the links to the calendar, tasks, contacts etc. are on the bottom left. The updated version of OWA has these links at the top right: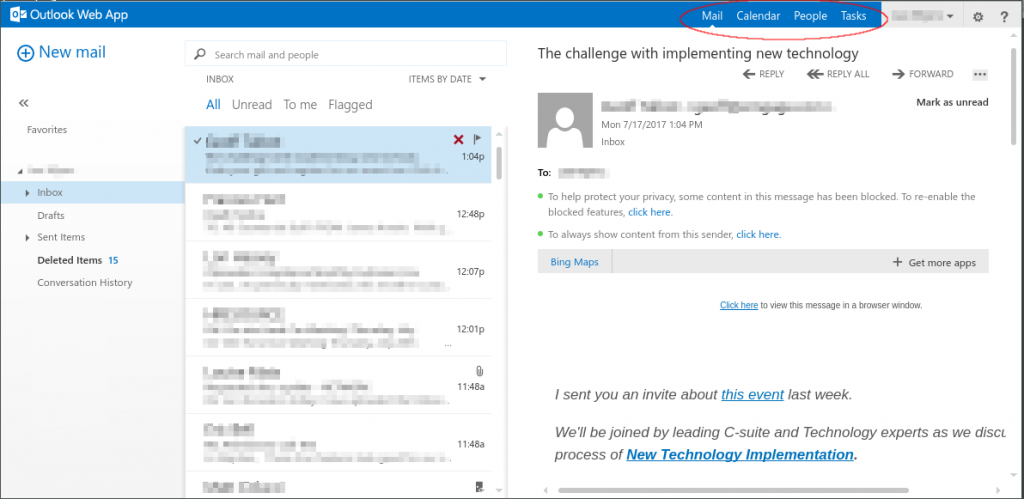 When is my mailbox being upgraded?
Mailboxes are being upgraded by division and in small batches, a few dozen at a time. You can check the archoit.org web site at https://archoit.org/2017/07/19/e-mail-system-upgrade-announcement/ to check the status summary of your domain.
Known Issues
During testing of the upgrade process, there was a small number of times where an issue occurred with Outlook on the PC, where Outlook would not connect to e-mail. There is an easy solution to this issue which can be resolved by contacting our help desk at [email protected] or calling 215-854-7067.