OIT has moved to a new Help Desk request tracking software called NetHelpDesk. This new software application provides us the tools to be more forward facing and hopefully quicker to respond when it comes to supporting and tracking all your technological needs. One of the key features with this application is the new Self-Service Portal. This portal offers another means of entering a ticket with the Help Desk as well as allowing you the ability to see the status of the tickets you have previously entered. Of course our traditional means of support via email and phone will continue. To access this new Self-Service Portal just open any Internet browser and type in https://help.archoit.org. This website can be accessed from any device that has an Internet connection. Once you've landed on the site you can login using your network username and password. No domain required for your username (Ex. Username = jdoe).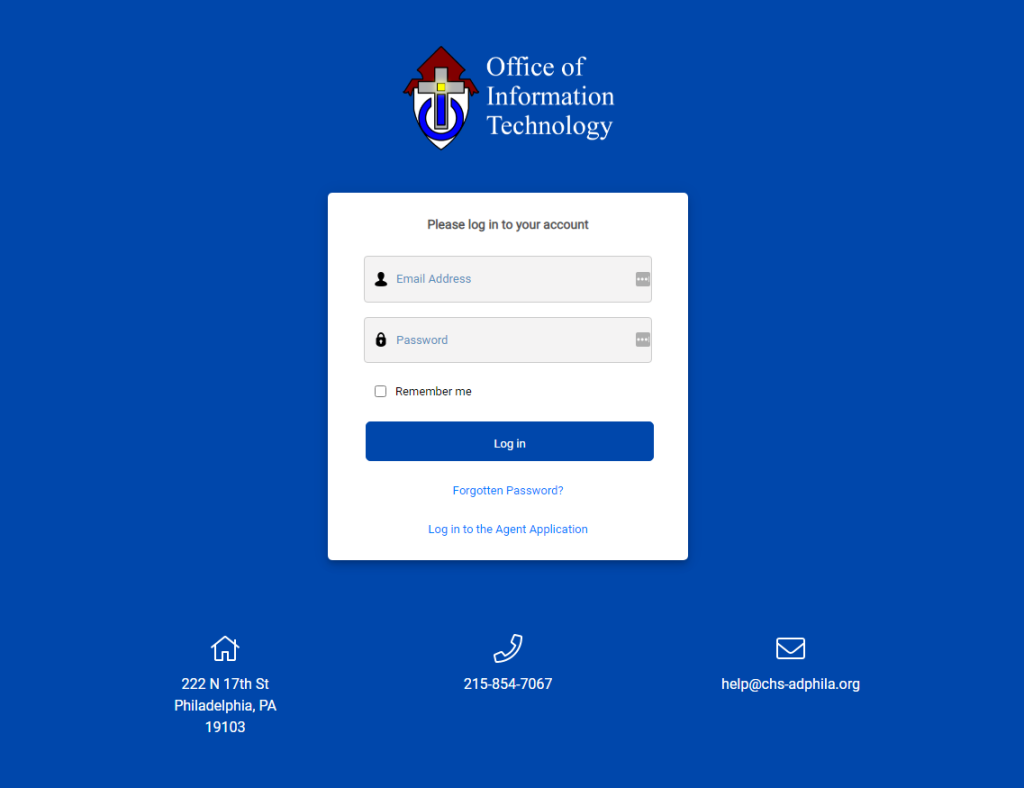 After you have successfully logged in, your main dashboard will show you how many active tickets you have open with OIT as well as those that have been closed and resolved.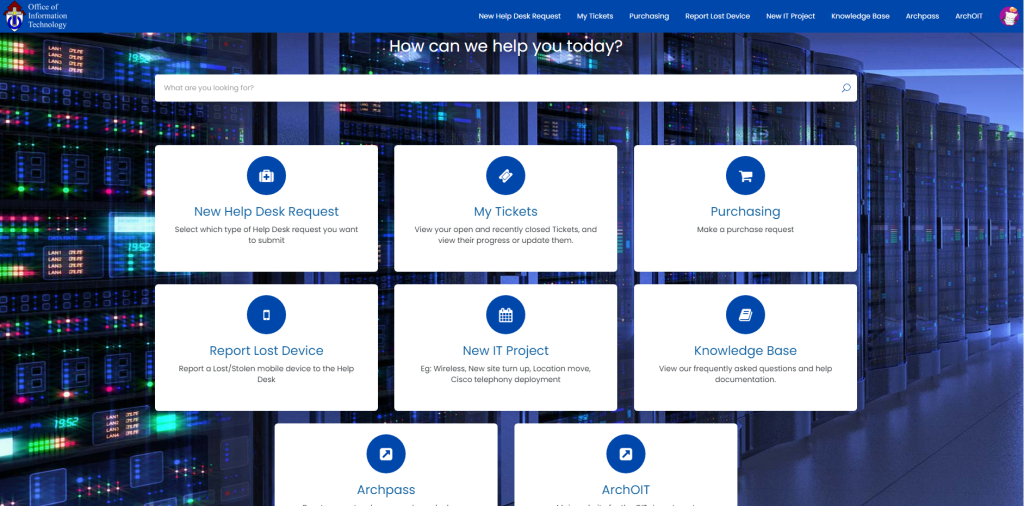 Your main dashboard is where you are able to enter a new request to the Help Desk, request certain services like Purchase requests and New User account creations through the Service Catalog, access the Archpass password reset self-service site, and access our main OIT website.
We appreciate any feedback on this Self-Service Portal so we can better address your IT requests. As always we thank you for your continued support and hope this new avenue of support will be beneficial to all our users. If you have any problems or questions please contact the Help Desk.